1.5 oz pudding rice
2 tbsp brown sugar
20 fl oz milk (2% or full)
1 tbsp butter
nutmeg
This recipe comes from the 1958 edition of Good Housekeeping's Basic Cookery In Pictures.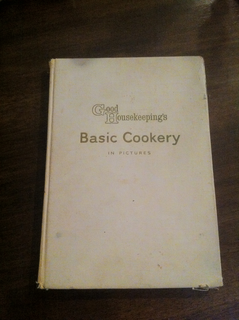 If you can't get pudding rice then other short grain rices might work - arborio or a short-grain japanese rice.
Put the rice, sugar and milk in a broad pyrex or ceramic bowl or pie dish, dot the surface with shavings of butter and grate some nutmeg over it.
Bake at 300F for about two hours.